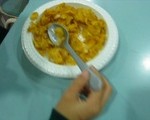 This week we feature the launch of our Winter 'Wheels & Heels' program with a fantastic breakfast celebration. Plus, we check out the Preps 'Tool Time' extravaganza and hear their alphabet spectacular.
Click on the following link to download  – Carrumpods – Episode 60
You can watch a streaming version below.