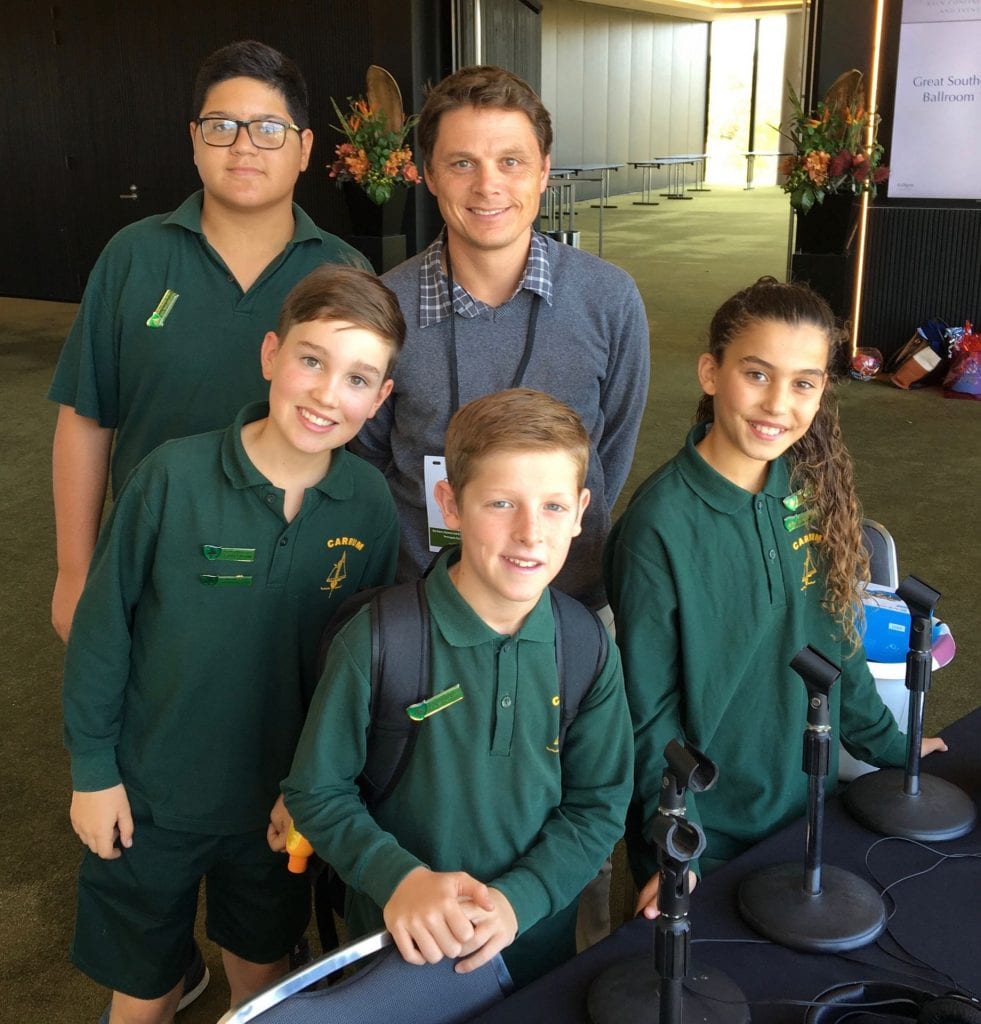 On behalf of our students, staff and parents, I would like to welcome you to Carrum Primary School. Our school prides itself on being an integral part of the community and our dedicated staff ensure students are provided with an engaging learning environment that allows them to grow and develop.
Carrum Primary School is a vibrant learning community where students, staff and parents work together to be the best we can be. I continue to be very excited to have the opportunity to work with a very dedicated and enthusiastic staff, who provide students with personalised learning programs to cater for individual needs.
Our teachers work extremely hard to provide an integrated curriculum that builds a high level of proficiency in literacy and numeracy. Our Rum B Run Farmlet and our Stephanie Alexander Kitchen Garden Program help to compliment the outstanding classroom programs. We provide specialist programs in Physical Education, Chinese-Mandarin, STEAM and The Arts. Allowing our students to explore their interests and showcase their talents.
All teachers at Carrum Primary School are committed to providing students with a rich learning environment, which allows them to be independent learners and use a range of thinking skills to problem solve their way through real life learning opportunities.
The students and staff continue to be innovative in the area of STEAM and sustainability. We continue to look for contemporary learning opportunities and provide a curriculum that will allow students to develop the skills required for future life endeavours.
We implement a very supportive student wellbeing program that ensures students work together to develop a safe and secure learning environment. The students have a strong sense of belonging to our school and its broader community. Our students represent the school with strength, honesty and loyalty. These values underpin our wellbeing program, which is based upon Restorative Practices. The student leadership program enables our students to be involved in decision making and establishing a friendly school culture. We encourage parents to become involved in all areas of the school to support our students and staff.
The school is very proud of its transition pathways and maintain strong links with local kindergartens, childcare centres and local high schools. Enrolments are always welcome at Carrum Primary School.
I am privileged to be the principal of this amazing school and I invite you to contact me at the school if you would like more information.
Best regards,
Clem Langford
Principal
Carrum Primary School