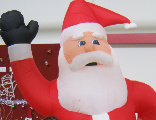 Episode 63 of  Carrumpods features some of the highlights of Term 3 at Carrum PS. This episode includes performances by Salaka and the Leaping Loonies, Retail Day, Reward Day, a Dancing Spectacular, Footy Day and Christmas in September.
Click on the following link to download Carrumpods – Episode 63.
You can watch a streaming version below.